Water activities near the Verdon Gorges: white water sports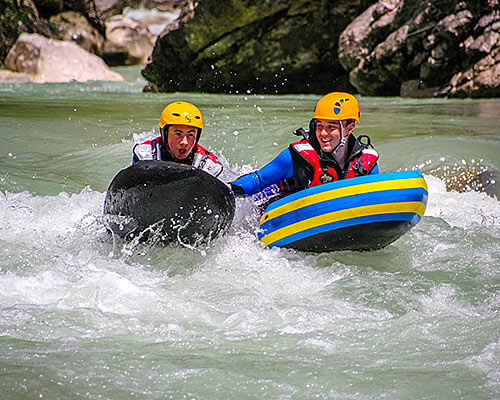 The Verdon is a very athletic region. You can enjoy many white water spots at the gorges for all levels. Of course, you can visit the Verdon on foot, but some special places are only accessible by water. You can enjoy the wonders of the Verdon Gorges with white water sports, which are particularly popular in the summer when it's hot.
All you have to do is choose from the many activities offered at the gorges, such as canoeing and kayaking, rafting, floating, riverboarding, white water swimming and inflatable canoeing. It's the perfect place for combining beautiful scenery with the thrill of water sports. These activities are also family-friendly, so you can make unforgettable memories together during your holiday.